Regular price
$70.00
Sale price
$140.00
Unit price
per
Sale
Sold out
Save an extra 10% with code SUMMER10 at checkout
Regular price
$70.00
Sale price
$140.00
Unit price
per
Sale
Sold out
Save an extra 10% with code SUMMER10 at checkout
If you're looking to liven up your rides, especially over flat ground, then the Low Glider is a great option for you. Glide over anything in your path with the large 100mm wheels on this board.
The deck has a large 45mm drop and even features a drop-through truck mount that allows you to stay close to the ground for easier pushing over long distances. At 38 inches long, the deck is a perfect size for surfy carves and drifty turns.
Includes a FREE Skate Tool
Free US shipping

30-day returns

Designed in CA
Specs

Deck:

Material

Bamboo & Maple

Dimensions

38 x 9.5 inches

Flex

Stiff

Ground Clearance

2.5 inches

Trucks:

Material

Gravity Cast Aluminum

Width

7 inches

Bushings

90A

Wheels:

Material

SHR - High Rebound Urethane

Size

100mm x 25mm

Hardness

Shore 78A
Shipping Policy

Shipments depart from our warehouse Monday through Friday, excluding national holidays. All orders placed before 2 pm PST will be shipped the same day. All orders placed after 2 pm PST will be shipped on the next business day. We are not able to deliver to PO Boxes.

Click here for more information
Exchange & Returns Policy

Just like you, we'd rather be out skating than dealing with a return. So we promise to make returns as painless as possible! You may return all new and unopened products, unless otherwise stated, within 30 days of delivery for a full refund. Used boards may be subject to a restocking fee. Our customer service team will send you a return shipping label. Return shipping costs back to our head quarters in Carlsbad California will be deducted. All products are subject to a restocking fee.

For detailed information, click here

.
Learn More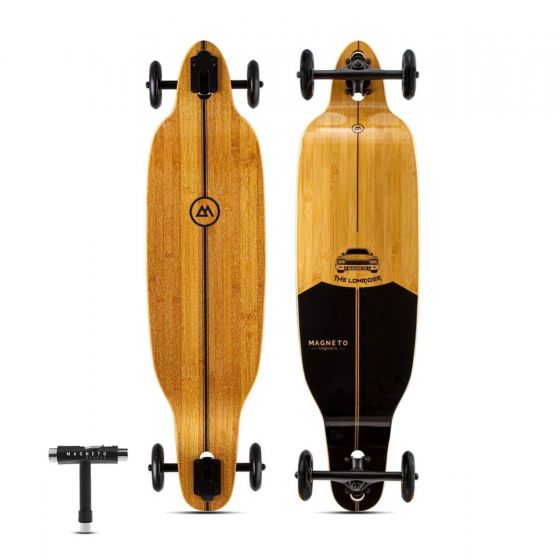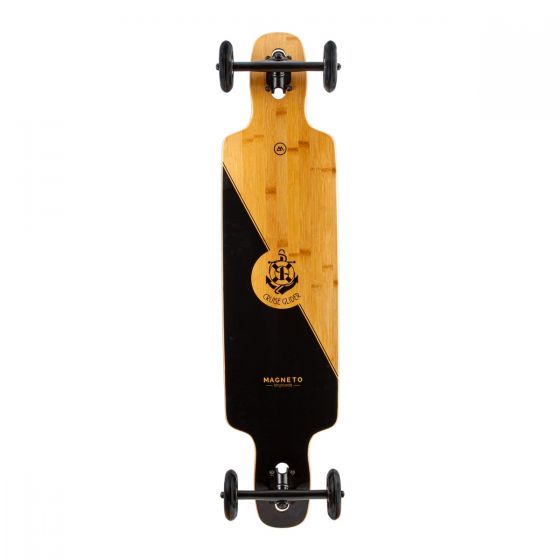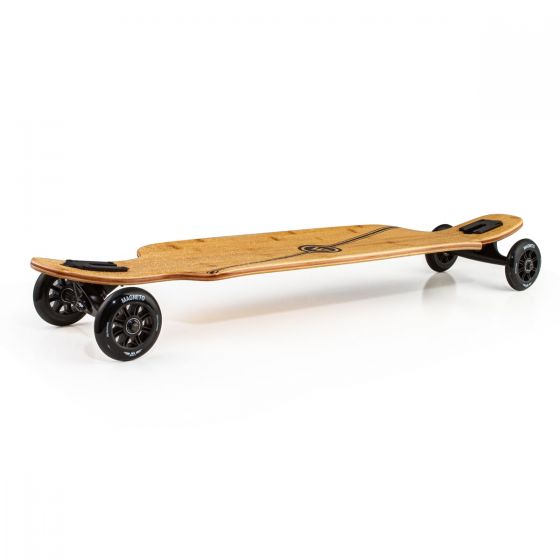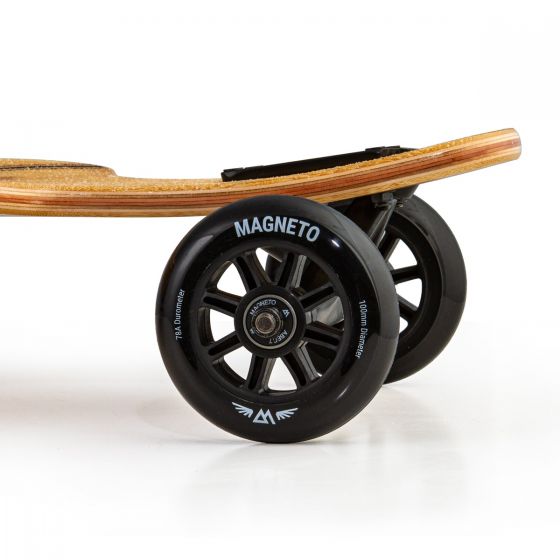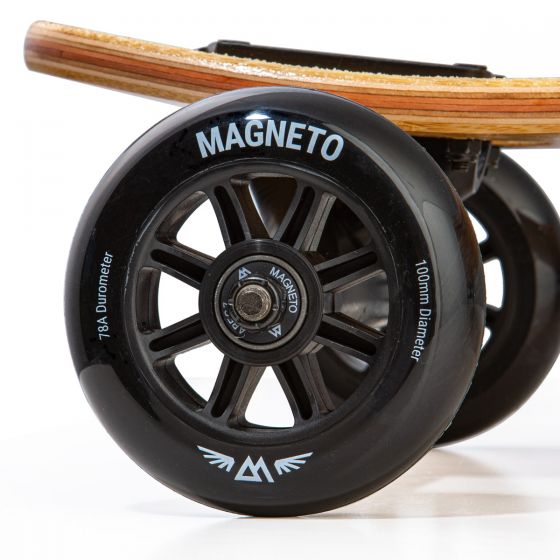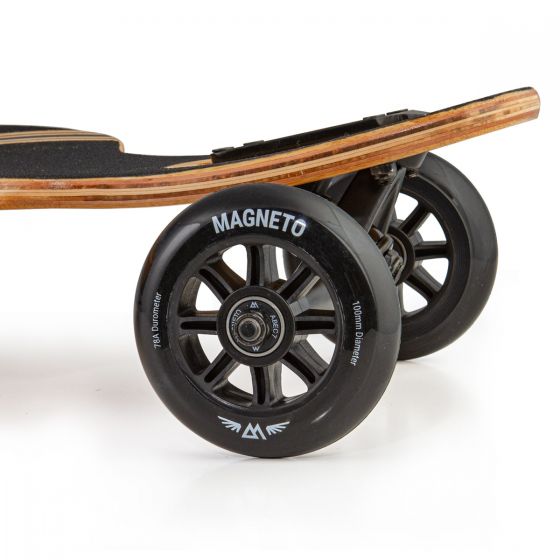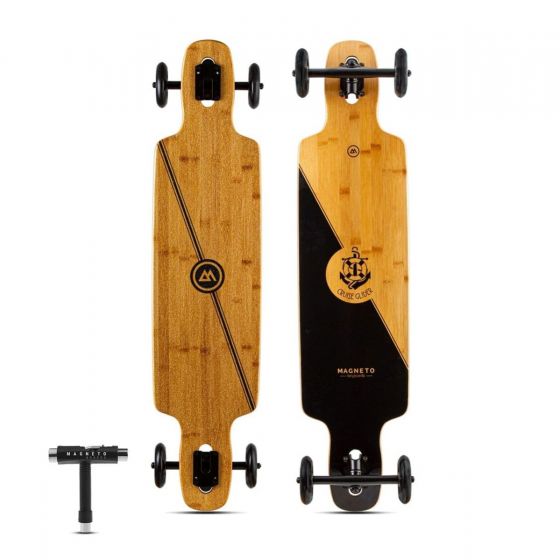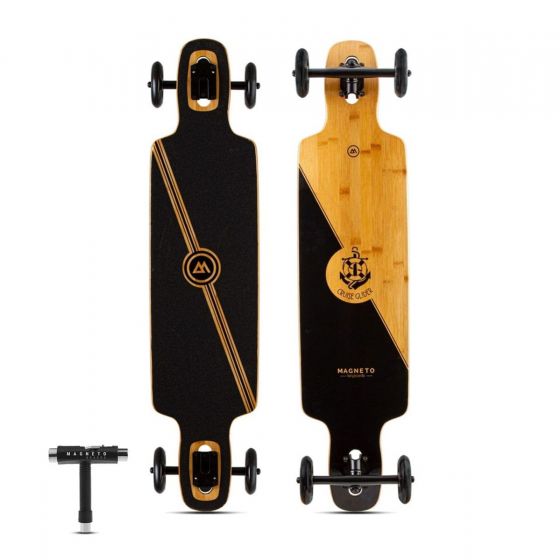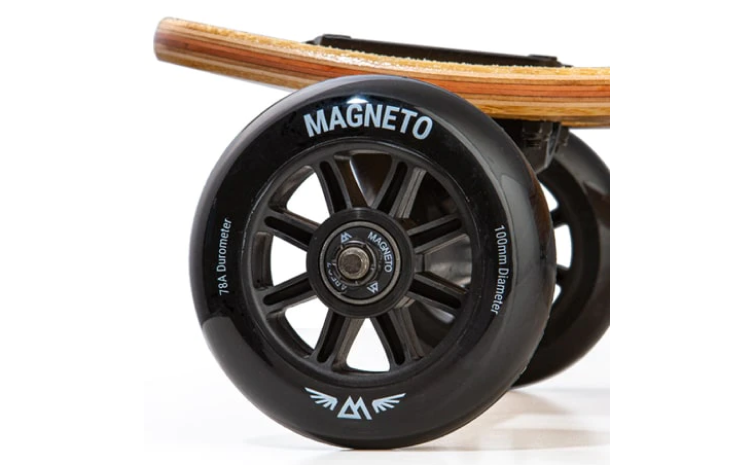 Large Wheels
The Glider longboards feature very large 100mm x 25mm urethane wheels. The large diameter and small contact patch of the wheels allow the boards to get over almost any terrain... rough roads, cracks, small rocks, sticks, tree debris, you name it.
Due to the wheel's large diameter and low rotational inertia they also are very fast. This allows you to gain speed very quickly and maintain that speed for a lot longer.
Benefits of the Gliders
These boards provide a new and totally different experience in longboarding! These boards feature 100mm x 25mm wheels that offer 3 very significant benefits.
Surf & Drift Riding Style

The small contact patch of the wheels makes it feel like you're surfing on these boards. You can even get the back end to drift out subtle making it feel like you're carving up a glassy wave.

Smoother Ride

The large diameter wheels allow these boards to get over almost anything in their way without you having to fear about getting bucked. Have you ever been thrown off your board because your wheel couldn't get over a small pebble? Never again!

Longer Coasts

The rotational inertia of the wheel allows them to spin a lot longer than regular wheels. This means you'll get a lot more distance out of each push. The decks are designed to be closer to the ground so that longer rides become a total breeze.
Frequently Asked Questions
Q: Do I need to buy grip tape for the deck?

Nope! The board comes with a clear sandblast coating on the top of the deck which provides a super grippy stylish top.
Q: What's the deal with the wheels? Why do they look so different?

The wheels have a large diameter and small contact patch. This allows the board to coast much further between pushing. It almost feels like you're gliding over the ground...get it?
Q: Can I switch the wheels out for regular wheels?

The entire set up is designed with 100mm x 24mm wheels in mind. If you change the wheels to something smaller or having a larger contact patch you'd likely run into issues with the board dragging on the ground or wheel bite.
Q: Is this a good board for downhill riding?

Nope! That wouldn't be the best idea with this board. Because the wheels are so thin, it could slide out from under your feet very easily with excessive speeds going downhill. The gliders are best for use on the flats or subtle downhills.
Q: What is the maximum weight rating for the board?
Q: Do you get any wheel bite when making sharp turns?

Not at all. The deck is designed with wheel cut outs to prevent any potential wheel bite.
Q: What is the concave on the deck?

The deck is a drop down design with a subtle radial concave. This allows the deck to ride really close to the ground while still allowing for great control while turning.